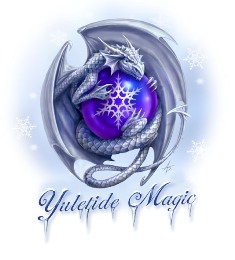 Yuletide Magic Cards are creations from British artist Anne Stokes. Although she is a newcomer to the Starlinks family, her work is well-known in the gaming industry and licensed for use on book covers, jewelry, clothing, and more.
These extraordinary Yuletide Magic Cards compliment our existing Yule collection and are sure to be on our bestsellers list this Holiday season!
Each card is 4¾" x 6¾" (121 x 171mm) and sold in packs of 6, as well as a multipack of 8 cards. Inside reads: "Yuletide Greetings" in six languages.
Click HERE to view images of the card inside & accompanying envelope.