You are here: Home > Tarot Bags
We found 18 results matching your criteria.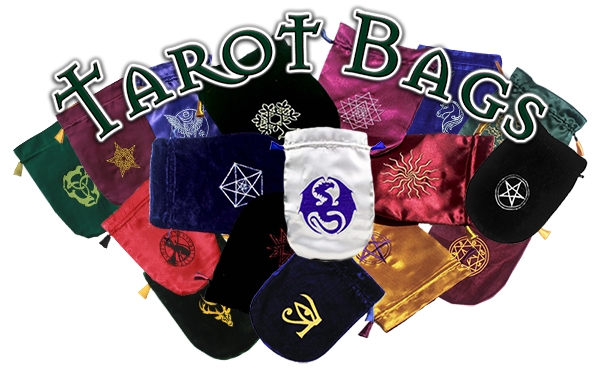 Available in velvet and satin, our beautifully made Tarot Deck Bags are embroidered with magical symbols and lined with complimentary colors.
Each bag comes with its own drawstring closure finished with a hand-pull matched to the lining. These distinctive bags are worthy of even the most discerning Tarot collector.