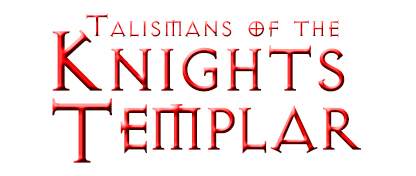 The Knights Templar captured fame and fortune during medieval times and lived to the highest principles of the Middle Ages - Bravery and Chivalry. These warrior knights possessed an appetite for knowledge that reached from pagan and magic across a broad range of religions. Known for both worldly treasure and esoteric knowledge, the Templar mythos transcends Time and Space to energize these compelling symbols.
The Knights Templar were the defenders of Christian pilgrims in the Holy Land during the crusades. Templar knights were disciplined, intelligent, and efficient warriors. They were known for their armor of white mantles (representing purity) with red crosses.
Because the Order was endorsed by the Catholic Church, Templar Knights were highly favored and quickly grew in number and power throughout Europe. They procured impressive estates and served as advisers to the powerful and wealthy. Support for the Knights Templar dissipated after the loss of the Holy Land.
Rumor that their quick rise to fortune was obtained through powerful and mystical relics led to suspicion that the Templars were participants in black magic and idol worship to gain wealth and power. King Philip IV, eager to seize their substantial wealth, pressured Pope Clement V to disband the Order. The Knights quickly scattered as King Philip pursued them, charging members of the Order with crimes such as heresy and fraud, torturing them into making false confessions - which enabled him to seize their assets.
Though many Knights recanted their confessions, they were put to death for their crimes, leaving the mystery and legend surrounding the secretive Knights Templar to continue on to this very day.