You are here: Home > Love Vials
We found 20 results matching your criteria.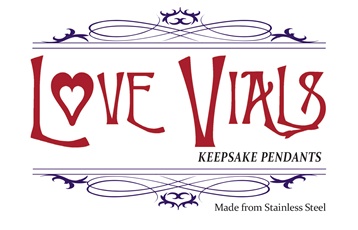 and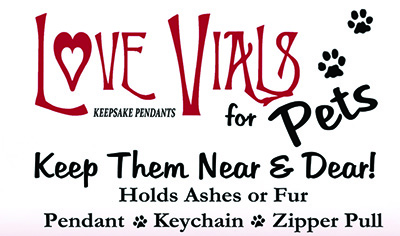 Presenting Love Vials Keepsake Pendants by Starlinks AND our Love Vials for Pets!
Our Love Vials hold small amounts of anything you cherish. Fill with Sand from a Beach vacation, Perfume scent, Ashes of loves ones or pets, a wish or a prayer written on paper, dried Flowers, a lock of hair… the possibilities are endless.
Each pendant is made from Stainless Steel and closes securely with a threaded screw. Presented on an 18" silver chain in a gift box.
Prayer boxes are used by the followers of many faiths, including Buddhism, Hinduism, Islam, Christianity, and Judaism. All faiths use prayer boxes to focus the mind on one's prayerful thoughts or secret wishes, typically by writing down a prayer or wish on a small piece of paper and placing it into the box. Doing so is believed by the faithful to make these prayers and wishes come true. Wish boxes are also reported to be in use as containers for aromatherapy botanicals and medicinal herbs.
Instructions to use as a prayer box pendant:
1. Think about what you truly want and write it down. Writing your desires out give them energy and increase the likelihood that your prayers will be answered.
2. Write your prayer request in the present tense, declaring that it is already a done deal. Writing a prayer request as something that will happen in the future sends a message to the universe that you are always waiting for what you want to come. By affirming that it is already in the here and now, you will receive the answer to your prayer sooner.
3. Fold your prayer request and place it into your prayer box pendant.