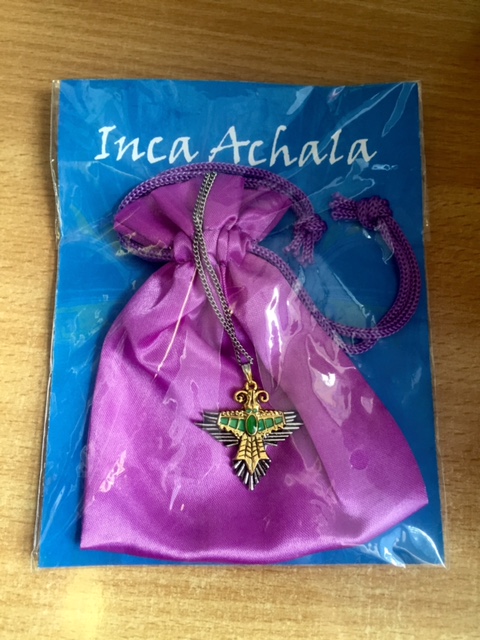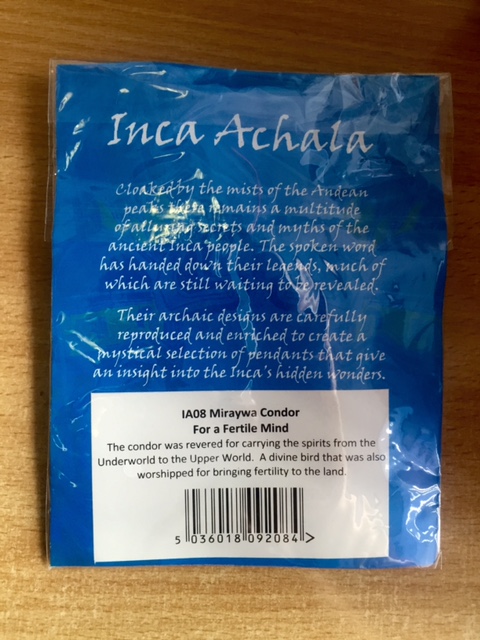 Cloaked by the mists of the Andean peaks there remains a multitude of alluring secrets and myths of the ancient Inca people. The spoken word has handed down their legends and magical knowledge, much of which is still waiting to be revealed. Their archaic designs are carefully reproduced and enriched to create a mystical selection of pendants that give an insight into the Inca's hidden wonders.

Each talisman is produced in zinc and includes a link chain, satin pouch, and a comprehensive leaflet with all meanings in cello bag.
Approximate size: 3/4" x 3/4" (20 mm x 20 mm).