Welcome to Starlinks
The premier source of wholesale metaphysical & fantasy jewelry & gifts in the US since 1995!
STARLINKS IS A WHOLESALE MEMBERS-ONLY WEBSITE - Consumers Click Here
In order to view our prices and/or make online purchases through our store, you MUST have an approved wholesale account with us. To login/register here click here: ACCOUNTS
---
Here at Starlinks we carry the most exceptional and unusual pendants, charms, greeting cards, & unique gifts available in the market. Browse our collection of sterling silver Celtic and Wiccan jewelry; Magical Charms; Key of Solomon Amulets & Talismans; Gothic Fantasy Jewelry; Viking charms; Ancient Egyptian Amulets; New Age & Fantasy Greeting Cards; Divining Rods; Reiki jewelry; VooDoo Charms; Magic Spell Kits, Rune Stones, Witch Stones, Pendulum Kits; Tarot Bags & more.
---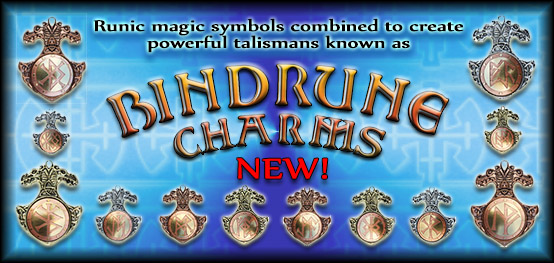 ---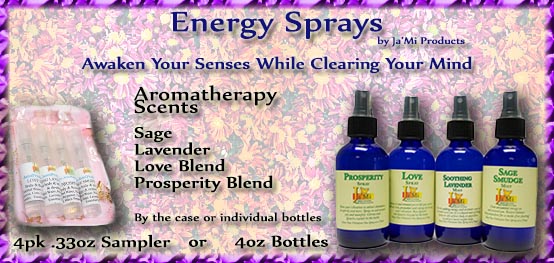 ---
NEW! Love Vials - Starting at $10.50 each
Starter Set - 3 each of 6 styles + Free Display: $207.00
Keepsake pendants perfect to hold anything your imagination creates!
They are made from Stainless Steel and include a 18" Chain and a gift box.

---
New! Gemstone Pendulums - $5.95 each
We added six gorgeous new pendulums to our gemstone collection:
Bloodstone, Carnelian, Green Aventurine, Dream Stone (Scolecite),
Rainbow Moonstone, and Zebra (Sardonyx).
---

New! Rune Stones - $12.00 each
We have also added the following Rune Sets to our offerings based on popular request:
Carnelian and Green Aventurine.
---
NEW! SPELLBOUND - A Limited Edition book of Spells with the art of ANNE STOKES.
Written by Anne Stokes and John Woodward. There are 100 pages filled with 21 pieces of Anne Stokes' artwork and 20 spells including: Attracting Wealth, Safe Journey, Gain Courage, and Protection from Evil. There are also details about Candle Color Meaning, Incense Meanings, Phases of the Moon, and more. These are in limited production and stock is limited!
---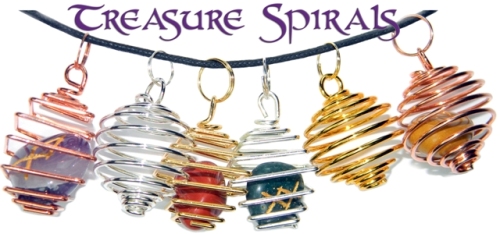 ---
Prefer catalog shopping? Get ready for a real page turner...
Click Here to view our current catalog!
Our catalog features all Starlinks' jewelry, cards, and gifts neatly combined all in one place for your viewing pleasure. You can also print our catalog or save a PDF version to your computer to view at your leisure...check it out today!
---
Product Preview
Children of the Night
Lost Treasures of Albion
Symbol Magic
Gemstone Runes
Anne Stokes' Supernaturelles
Tarot Bags
Birthday Cards
Gemstone Pendulums
Mythical Companions
Divining Rods
Nature's Power
Celtic Birth Charms
Briar Gemstones
Assorted Gemstone Runes
Briar Dharma Charms
Egyptian Zodiac
Wish Kits
Yule Cards
Galraedia Gothic Pendants
Magical Talismans
Pendulums
Celtic Sorcery
Greenwood Charms
Trove of Valhalla
Forbidden Gothic Pendants
Ancient Magic
Legends of Rhiannon
Magickal Pentagrams
Briar Angels & Faeries
EarthSea Charms
Rune Charms
Jewels of Atum Ra
Sigils of the Craft
Nordic Lights
Celtic Magic
Power Pendants
Reiki Living Symbols
Courtney Davis Jewellery
Voodoo Charms
Magickal Charms
Fire & Ice
Pyramid Spell Kits
Key of Solomon Talismans
Art Prints
Greeting Cards
Atlantis Pendants
Real Magic
Spell Kits
Art Note Cards
Witch Stones
Magical Incense


jewelry, celtic jewellery, celtic jewellry, medieval jewelry, mediaeval jewellery, viking jewelry, viking jewellery, gothic jewelry, gothic jewellery, gothic cross, gothic crosses, gothic skull, gothic skulls, pagan jewellery, pagan jewelry, wicca, wiccan jewellery, wiccan jewelry, dragon jewellry, dragon jewelry, yin yangs, ying yangs, buddha, zodiac jewelry, astrology jewelry, astrological jewelry, celtic zodiac jewellery, celtic zodiac jewelry, celtic astrology, celtic birth signs, egyptian birth signs, egyptian astrology, egyptian zodiac, magic spells, healing spells, love spells, good luck spells, wealth spells, witch spells, dolphin jewelry, dolphin jewellery, celtic knotwork, celtic knot art, unicorns, faeries, fairies, faery, faerie, fairy, fantasy jewelry, fantasy jewellery, mythical jewellery, mythical jewelry, briar art, briar jewellery, briar jewellry, briar jewelry, briar cards, pagan cards, fantasy cards, ankh jewelry, ankh jewellery, om talismans, key of solomon talisman, ancient magick, ancient magic, voodoo charms, voo doo charms, divination, draco jewellery, draco jewelry, divining rods, wooden runes, wood runes, rune stones, witch stones, peter loveday cards, peter pracownik cards, nic cards, dream catchers, dreamcatchers, amulets, legends of rhiannon, celtic magic, courtney davis jewellery, courtney davis jewelry, egyptian jewelry, gothic pirates, gothic skeletons, nordic jewelry, skateboard pendants, skateboarder pendants, skateboarding pendants, skateboarding necklace, snowboard pendant, snowboarding pendant, snowboarder pendant, surf jewelry, surfing pendant, surfer pendant, tiki jewelry, best friend necklaces, best friend charms, best friend pendant, magical incense, health pendants, healing pendants, wealth charms, love charms, good luck charms, protection on journey charms, astral travel, out of body, tarot bags, reiki jewelry, feng shui fung shui, iching jewelry, i-ching jewelry, i ching jewellery, i ching coins, celtic cross, celtic crosse, high cross, latin cross, celtic pentagram, gothic pentagram, pentacross, pentacle, pentacrosse, gothic swords, gothic serpent, bat, hectate, pixies, dryad jewelry